Who Is Harrison Baron?
Hey, I'm Harrison, a millennial entrepreneur.

First, I want to thank you for visiting my website. I get thousands of visitors each month and I feel it's important for you to know who I am and what I do. I'm not one to boast or brag about, but I've recently been getting a lot of messages asking about me and what it is I do. I want to be transparent. My bio is here to tell you about who I am. It may not be the most professional thing I've ever written but it's my story and therefore, it's not perfect. It's who I am and I wrote it so you can get to know the guy behind the screen. I hope you enjoy it and I hope you reach out to connect!
I am a business professional and have been very successful though my career. But, I am human. I have done some cool stuff while working on my business. The reason I am posting these is because we as people do some really cool stuff and its important to share what we do and the kind of person we are behind the screen.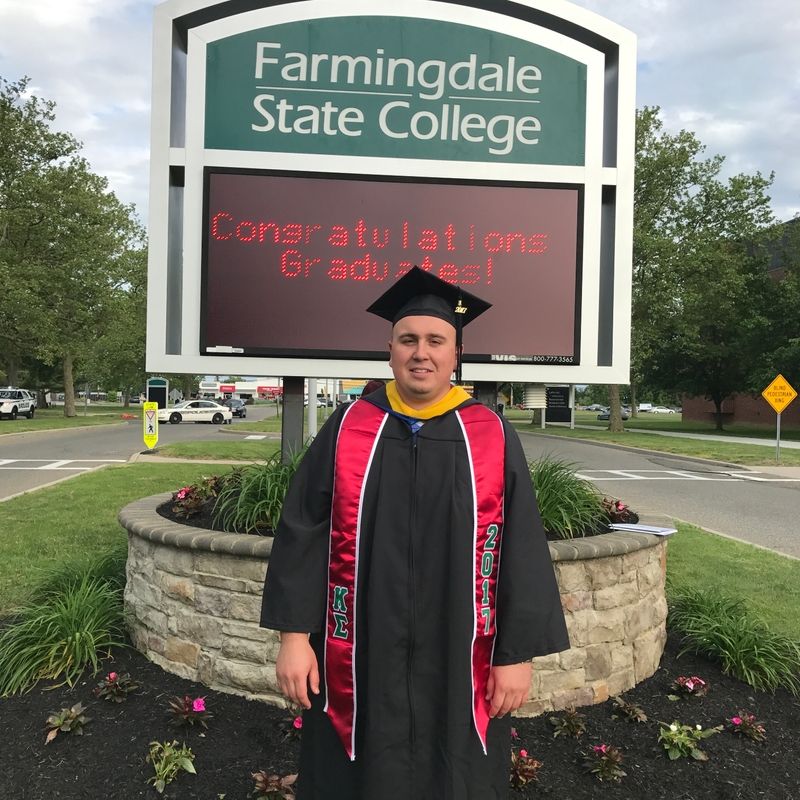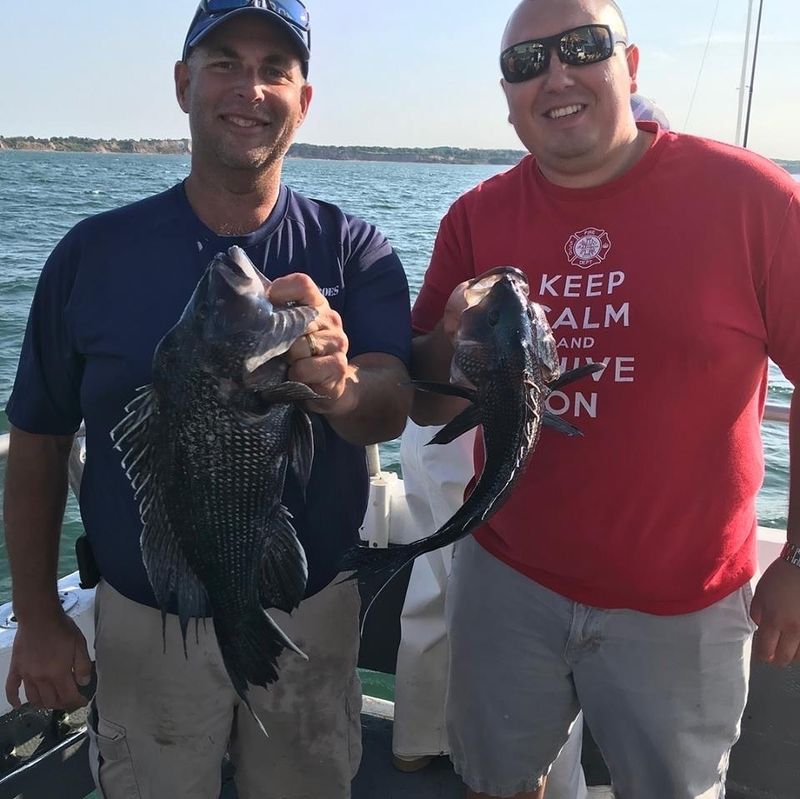 My Personal Life
I was born and raised in a little town called Bayport, located on Long Island. It's a small town where everyone knows each other. I was a below-average performer in high school. After graduating from high school, I worked as a volunteer fireman for 10 years. Volunteering as a fireman was hands-down one of the most fun things I have ever done in my life and I miss it everyday. I plan on getting back to it once I have my house back.The only reason I stopped was because my girlfriend and I relocated to North Carolina just outside of Charlotte. We purchased a house in a small town called Belmont just west of Charlotte where we sadly had a house fire. Since then we have been rebuilding our home and living in an RV in the backyard with our two dogs.Apart from high school, I attended Suffolk County Community College for my Associate's Degree in liberal arts, then got my Bachelor's degree from Farmingdale State College in Computer science with an emphasis in computer programming. I have been a "techie" for as long as I can remember throughout my life, and have always been interested in computers, technology, and how data works. As far back as I can recall, there were times when I begged my parents for the latest and greatest computers. At the time, I had no idea what I was doing but I loved spending time behind the screen and poking around on the internet. I was so interested in technology that my best friend and I purchased a drone we could barely afford to start a business. Unfortunately, it never turned into anything but that didn't stop me from being involved in tech. In April 2018 I started my own business, which I will cover more on later.
What I do For Fun
Tech: As I said, I've always been a techie and always loved the latest and greatest software and hardware available. I have my part 107 drone license and have owned several drones throughout my life. Recently, I have been flying a DJI Mavic air 2. Along with that, I have a small interest in photography. I shoot with a Sony a6400 but will be upgrading in the near future for YouTube. I find technology very appealing and have even built several of my own computers throughout the years. It's something I find fascinating and the more the tech helps me express who I am and what I like, the more I find it interesting.Lately, I've been spending a ton of time working on my house and yard. Even before the fire, I saw the potential upgrades for my house and yard. I'll be releasing a video/blog on what has happened soon. While I can't work on the house, I do enjoy improving the yard, maintaining a vegetable garden, and raising 12 chickens (I may have gotten a little carried away). I'll also be doing some house-hacking to turn half my house into an AirBNB or an apartment for rent, to earn additional income. More than the additional income, it's nice to help other people. After my house fire, I needed to live in an AirBNB for over a month until we got our RV. If someone else ever ends up in that kind of situation I want to be in a position to help.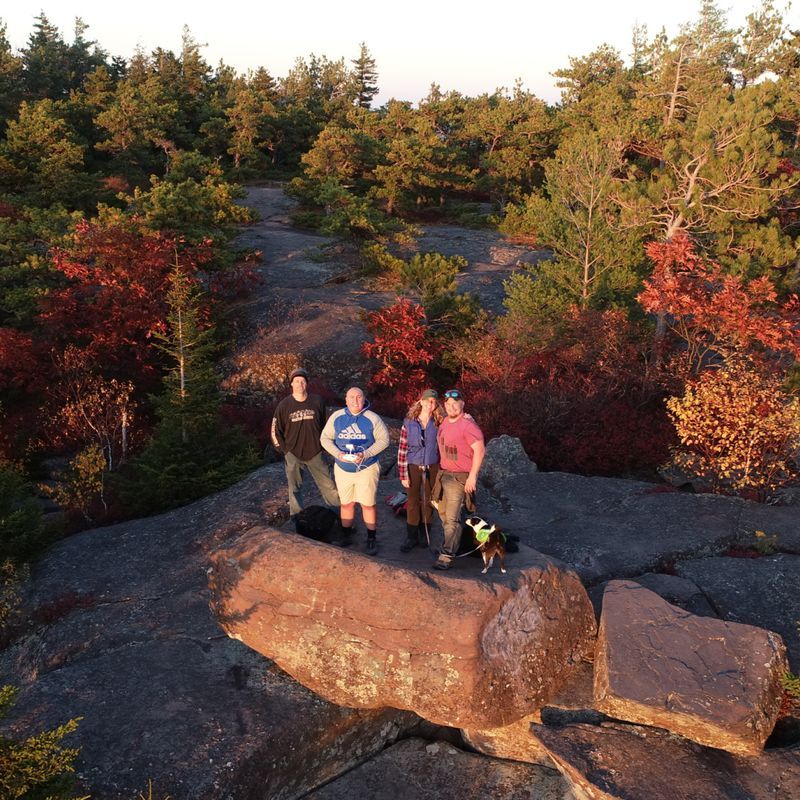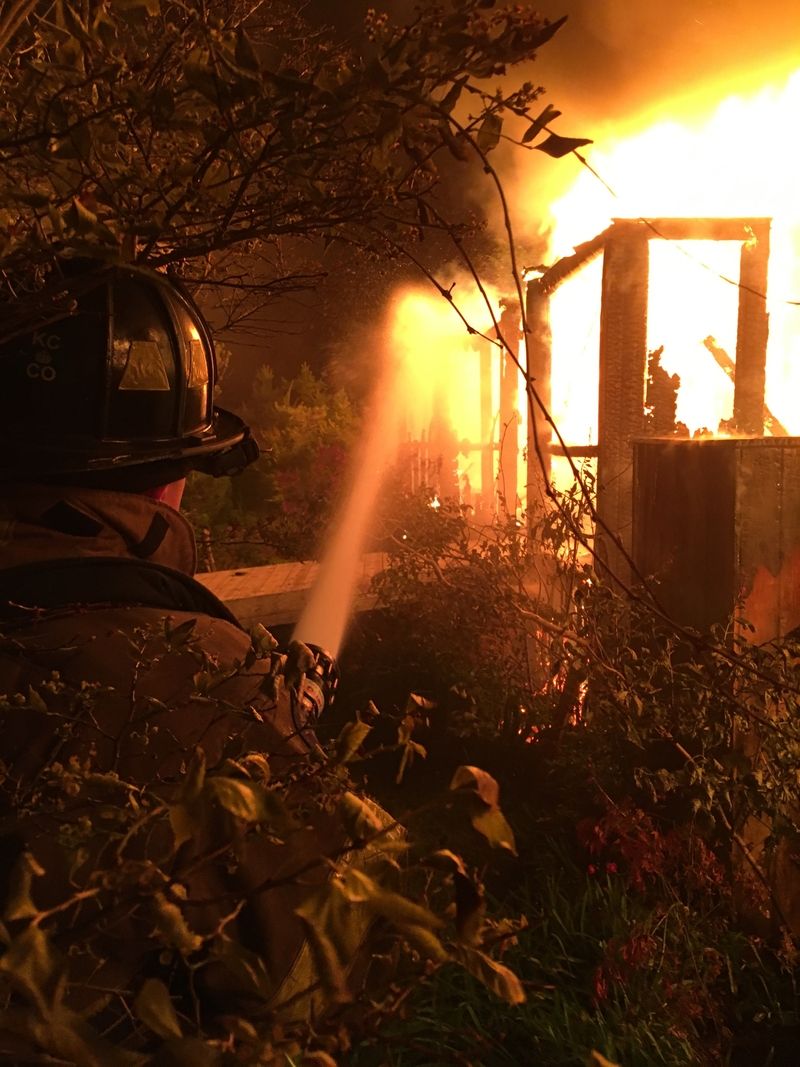 Firefighting
Being a firefighter, I did some cool stuff and learned a ton. I don't talk about it much because it's not something I like to gloat about. I didn't do it for fame or glory. I did it because I wanted to help people when they needed it most. In return, I gained some of the best memories with friends I will have for life. There is something truly amazing knowing the men and women you work with would lay their lives down to save and protect one another. I'm not religious, but I heard this years ago and it couldn't be more true, John 15:13, "Greater love has no one than this: to lay down one's life for one's friends."
Free Time
I may have a little case of ADHD, so I love doing what I find interesting. If it's new and engaging, I'm in. I've done everything from leatherwork to learning culinary arts and so much in between. Recently while living in the RV, I have been learning how to grill and smoke meats like a professional. Once my house is ready, I plan to enjoy a long motorcycle ride without a destination. When I rode on Long island I found some of the most beautiful sights. I used to ride a Harley but I plan to make the switch to an Indian. Nothing brings me more peace than a long ride or hanging with my little family. My dogs are my world and are treated like royalty. They eat Chick-fil-A nuggets once a week and are usually with me just about everywhere I go. I don't own a TV currently and it's rare I will sit down and watch anything unless we decide it's movie night. I look at a TV as a gateway to laziness. If I'm going to relax, I will meditate. I can't stand watching mindless shows, especially "real world drama."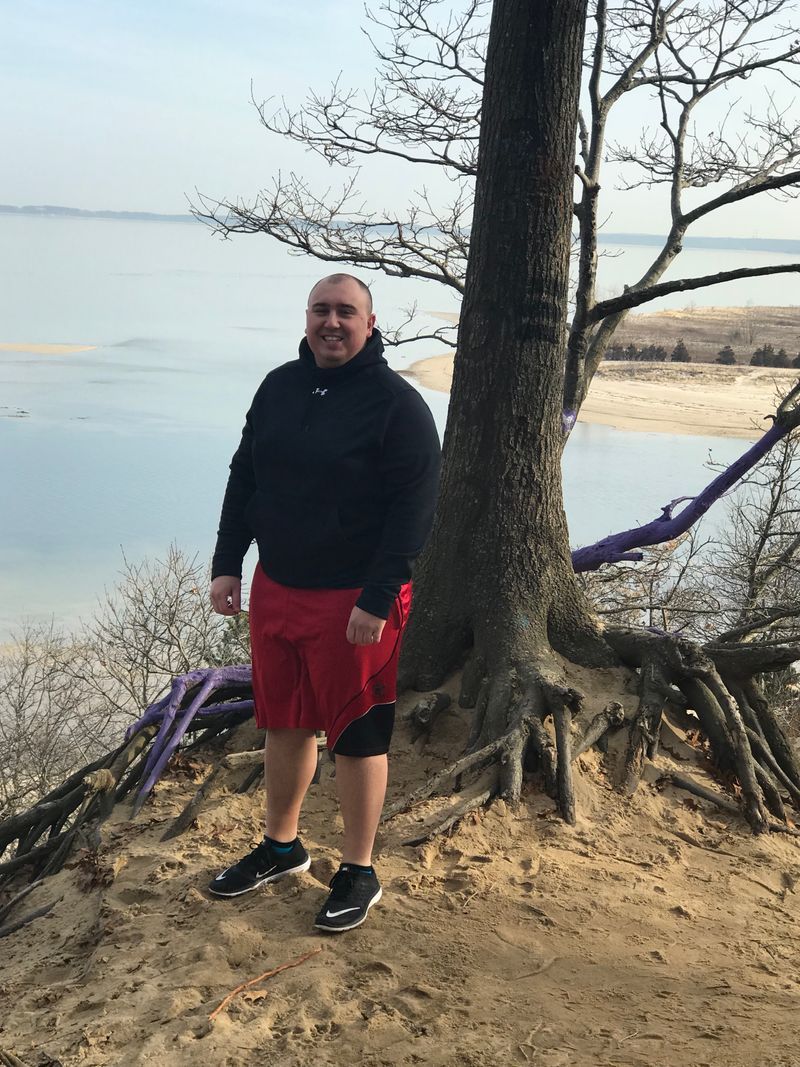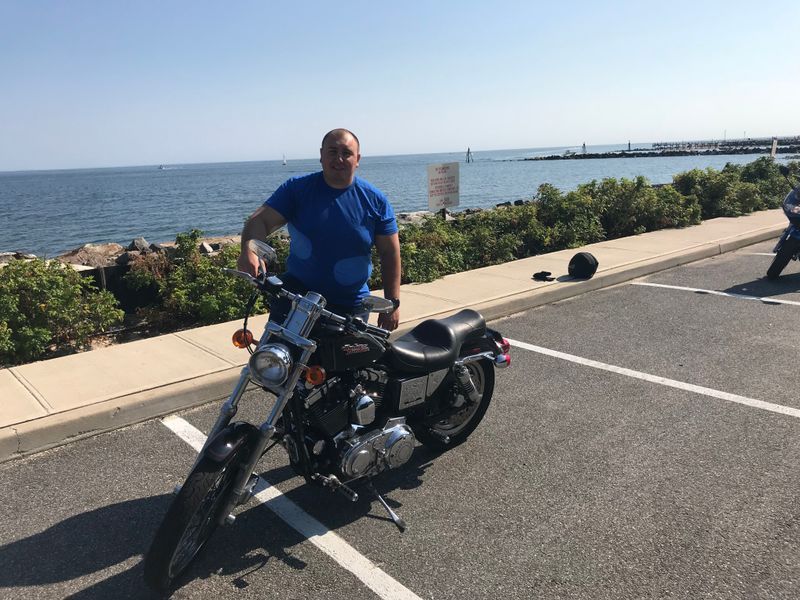 Experiments
The average human lives for 75 years. I'm currently 30, going on 31 on August 5th. That means I have about 44+ years to master my mind and my body. I treat my life as an experiment to see how I perform and how I can optimize it as much as possible. I'm always trying to figure out how to be better, both mentally and physically. Recently I have stopped eating almost all packaged foods, and I've been feeling a million times better. I also practice alternate-day fasting, meaning I eat every other day. It has increased my mood, enhanced my sleep and performance, and more. I gave up watching the news about 5 years ago and I've never been happier. I am constantly testing to see what works best for me. It may sound crazy but it keeps life interesting. I also perform experiments in my business and with niche websites I run.
Podcasting
I started my first podcast, "We're live with Cam and Harry" in 2016, getting over 4000 downloads on our last episode. Unfortunately, life got in the way for Cameron and he couldn't continue with the show. Several months later I released my show called, "The Brutally Honest Podcast" where I talk to business owners and interesting people about their lives and how they got to where they are. I'm extremely picky about who I invite on the show and I record 99% of shows in person. I'm an extrovert at heart and having open conversations with people I find interesting charges me up and gets me excited. Between all the podcast outlets, I'm somewhere over the 100,000 download/listen mark. Once my house is done in a few months, I plan to get back into it again. It's something I look forward to doing and the bonds and friendships my show has developed have changed my life for the better.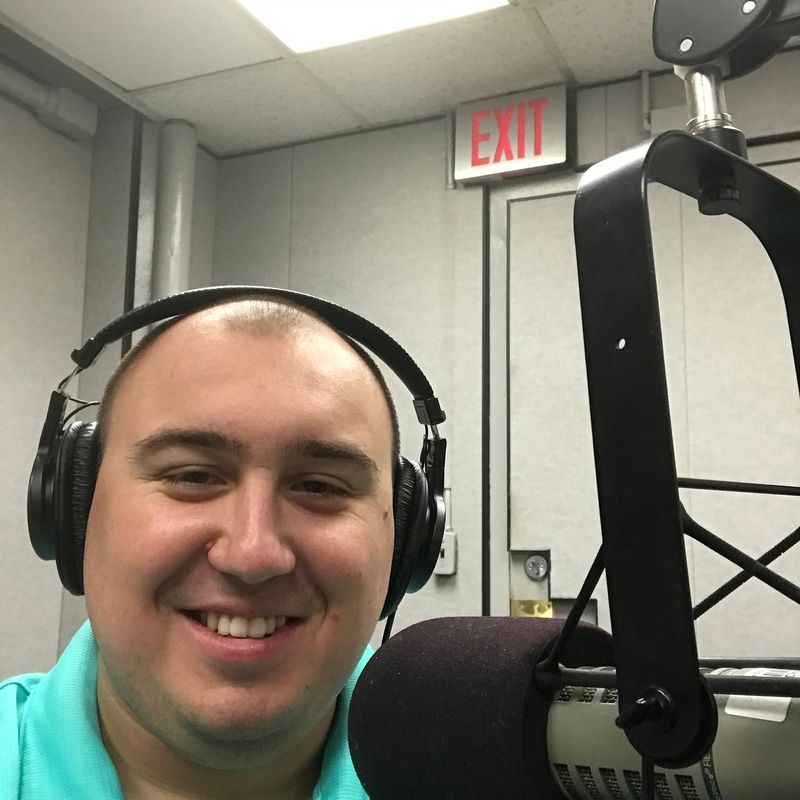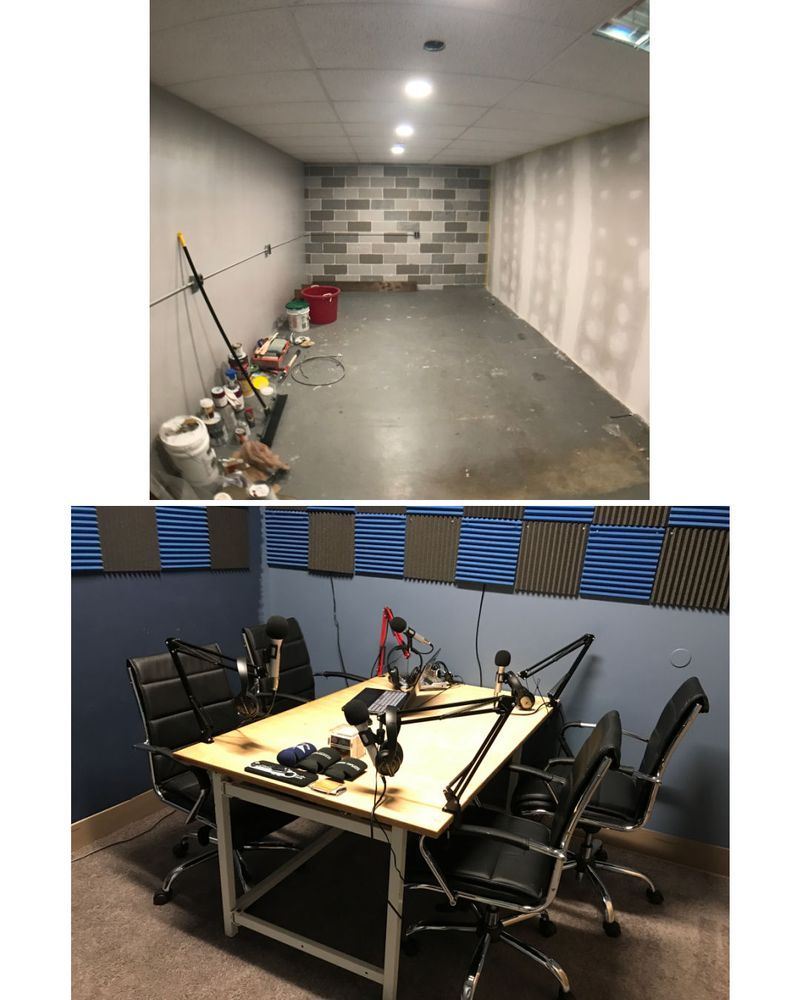 Why I Started My Business
I used to work as an executive in the IT world. I helped grow the business from 2 million dollars a year up to 6 million in three years. I soaked up everything like a sponge and implemented massive changes in the business. While there, I gave away tons of business to a digital marketing agency to build websites, run ads, and such. I never knew who they closed but we were good strategic partners and I trusted them. Unfortunately, one day I visited their office and realized their entire pipeline was all taken from me. I asked about several clients of mine within a few-mile radius. I discovered they were doing SEO and ads for them, making them compete against one another. I felt this was morally wrong and unethical. While I didn't say something at the office that day, that was the catalyst for me starting my own business.
My Business
When I first started my business, I needed to sell something I was already good at. At the time, I had my podcast that was rapidly growing and I was learning how to build websites, run social media accounts, and more. I first offered a done-for-you service where I would go out and make social media content at someone's office or shop. From there I realized an inherent problem: not everyone was going to buy on social media nor wanted a website to help them convert. Sadly, many of my customers had horrible websites that were not designed to convert and there was little to no information on the sites. I started offering website design and website building. After realizing people needed more value than a website had to offer, I learned about the need for lead magnets and email automation to follow. The book that really taught me this was,They Ask You Answer: A Revolutionary Approach to Inbound Sales, Content Marketing, and Today's Digital Consumer, by Marcus Sheridan. From this journey, I learned about Hubspot and how to implement everything from a CRM to website and email automation. This has been transformative in my business and I highly recommend reading the book if you want to get clarity on how and where to start.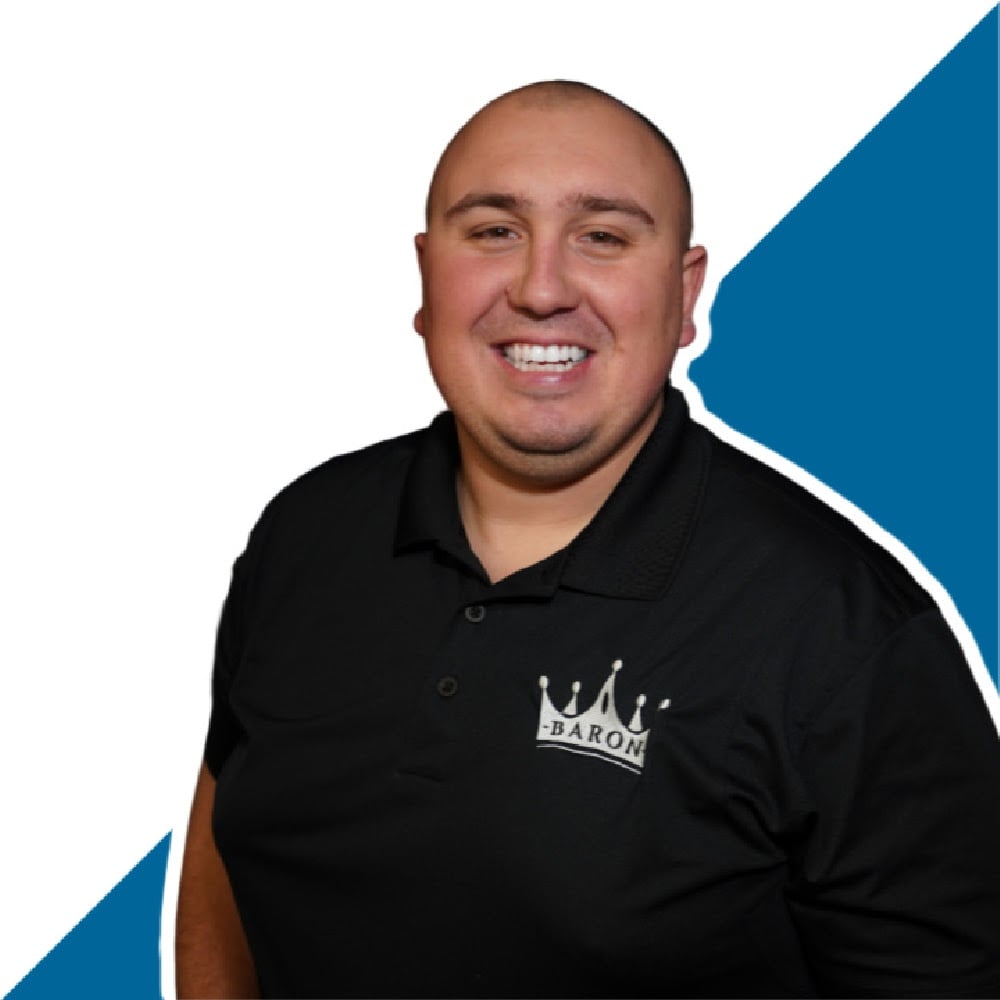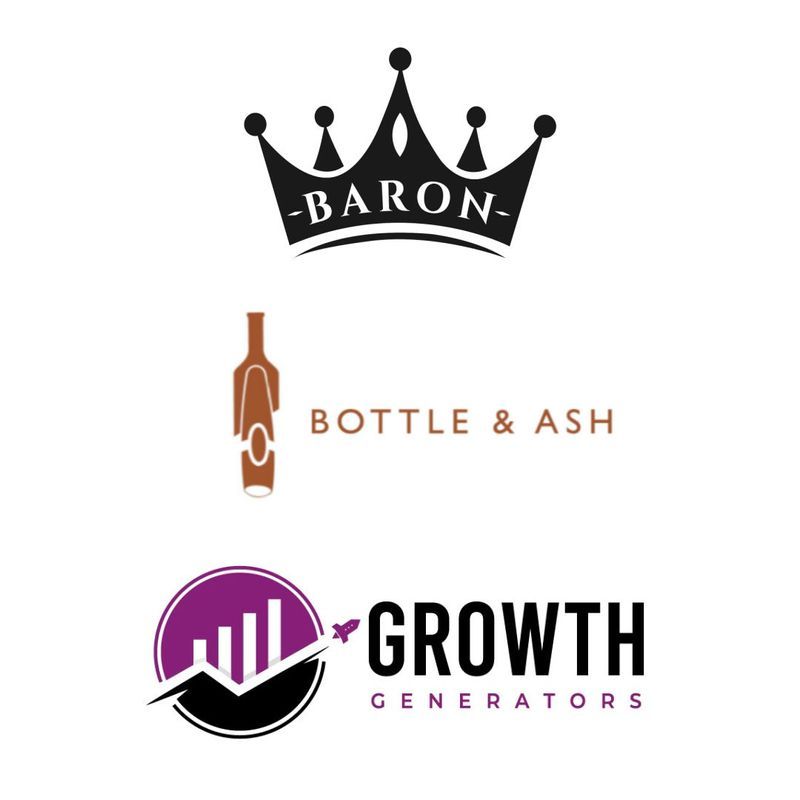 That Brings Me To Where I am Today
My business originally started out as "Baron Media Group" and is now called, "Growth Generators." We help businesses of all sizes build their online digital presence. From blogging and content creation to automation and converting website visitors to hot leads.We recently became an authorized HubSpot partner and I couldn't be more proud of what I have been able to help businesses achieve. My personal website, where you're reading this now, is everything I write and do that is not suitable for my business website. Throughout the years, I have become a Kajabi SEO expert with case studies to match and my podcast has reached the top 3% of podcasts in the world. My goal is to share my knowledge and help as many people avoid the mistakes and pitfalls I have managed to go through. To be transparent, I plan on releasing courses, and maybe a membership program in the near future to help people avoid the mistakes I made.
I hope you found my bio interesting.
If you would like to have me as a podcast guest, please reach out. I am happy to be a guest. I've been on over 50 shows and recorded over 130 episodes myself to date. Send me a message on my contact page and let's make it happen. I don't charge to be on shows. My goal is simply to help as many people as possible.
‍
I am currently available for speaking at in-person or virtual events.
‍
If you're interested in working together in one way or another, send me a message on my contact page, and let's discuss how I can help